FRESH & CLEAN DESIGN
All Nutrition Addition products look fresh and clean to meld with any existing website theme.
FULLY RESPONSIVE
Working with desktops, tablets, and phones, our products are based on responsive designs.
INTUITIVE CONTROLS
Our products are easy to use while conveying tons of information to the user.
CUSTOMIZABILITY
Add your own flare to a Nutrition Addition product with custom colors, graphics, and styling.
Nutrition Calculator
The most powerful way to disseminate nutrition information available on the market today!
Build a Meal with Your Foods
Connect Foods with Toppings and Condiments
Responsive Design Fits All Devices
Use Custom Graphics and Colors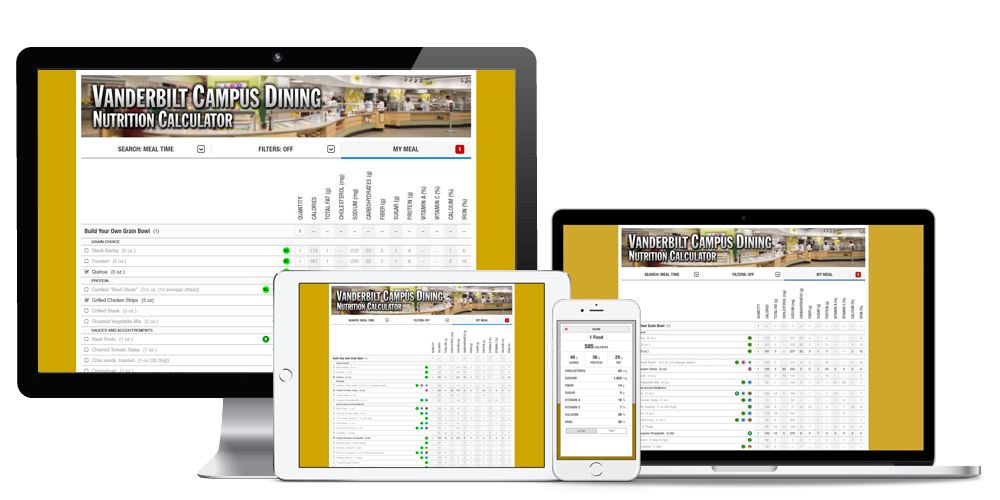 Learn more about the Nutrition Calculator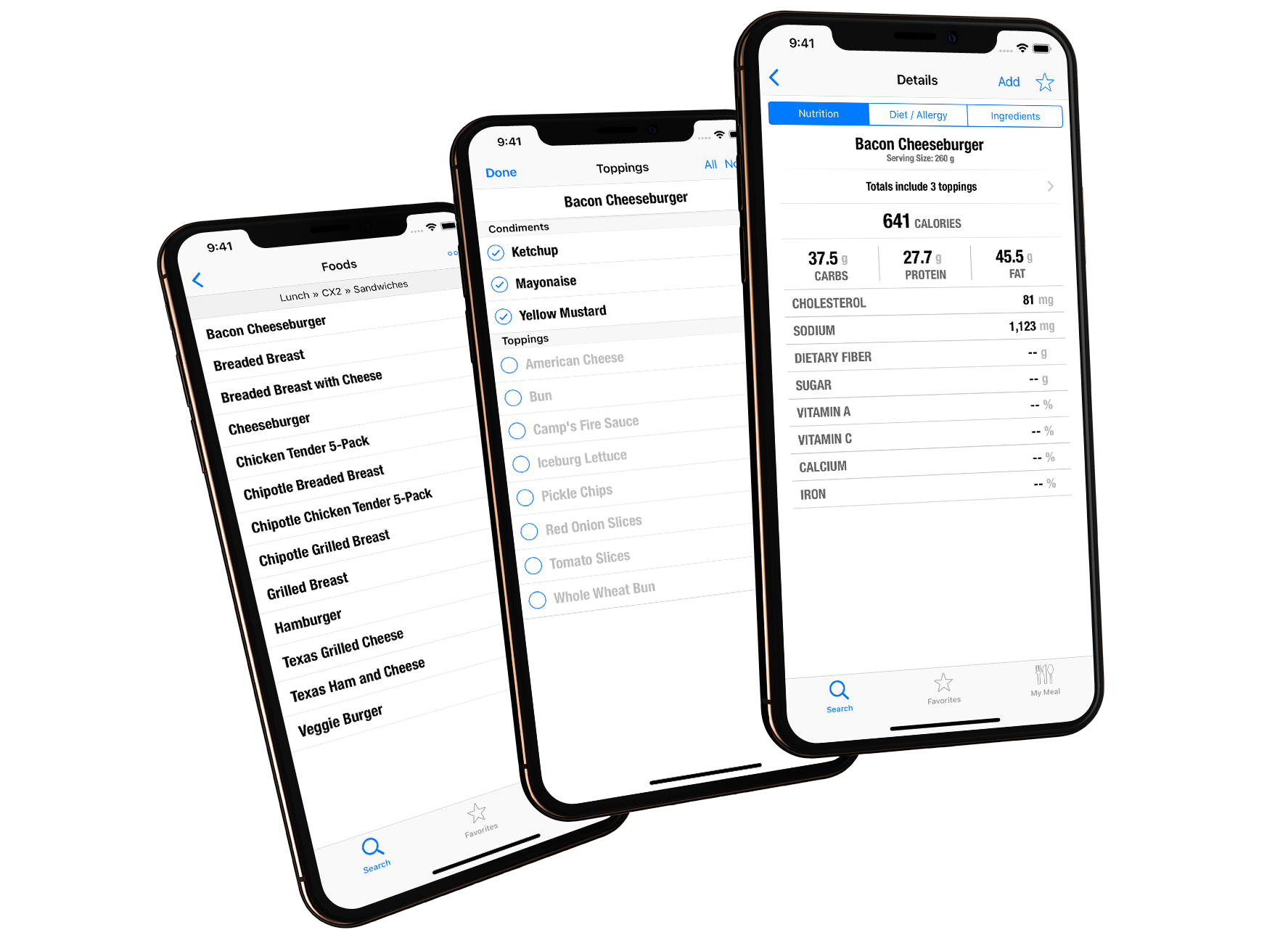 Nutrition App
The Nutrition App is the Nutrition Calculator in native form on your phone.
Available for iOS and Android, the Nutrition App combines the power of search with the ability to filter foods to find just the right item for your customers' dietary needs.
Complete build-a-meal functionality along with options to favorite any food desired extends this tool from something simple and interesting to useful and instructive.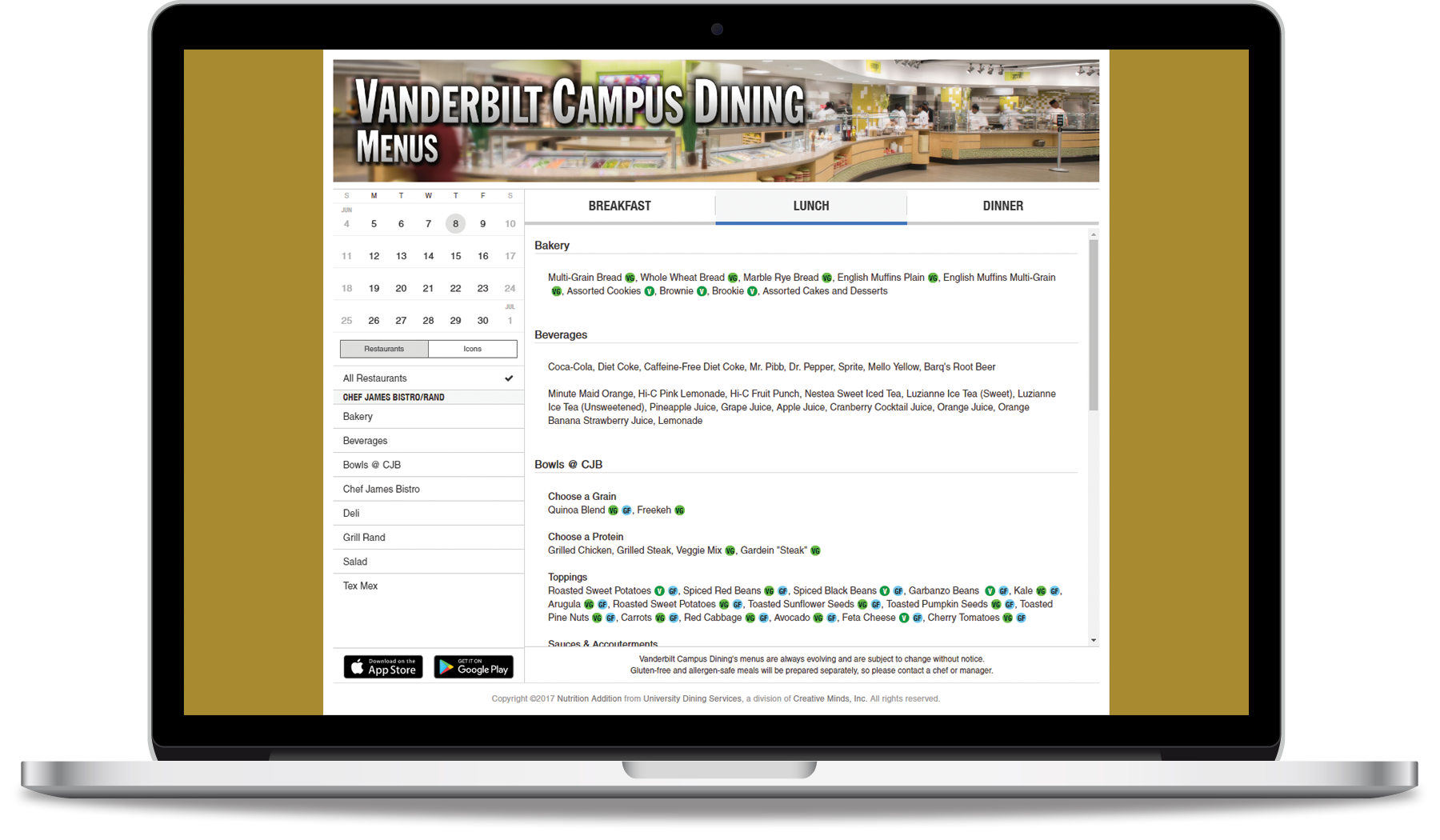 Menu Manager
The Menu Manager is the best way to present menus to your customers in an online manner.
A comprehensive solution for static menus, simple or complex menu rotations, single- or multiple-serving-line operations, or any combination of the above.
Plus, the Menu Manager connects with the Nutrition Calculator to show nutritional information for the foods you serve!
Menus App
The Menus App brings the Menu Manager to your iPhone, iPad, or Android phone or tablet.
With all of the features accessible from one screen, the Menus App makes disseminating information both informative and convenient.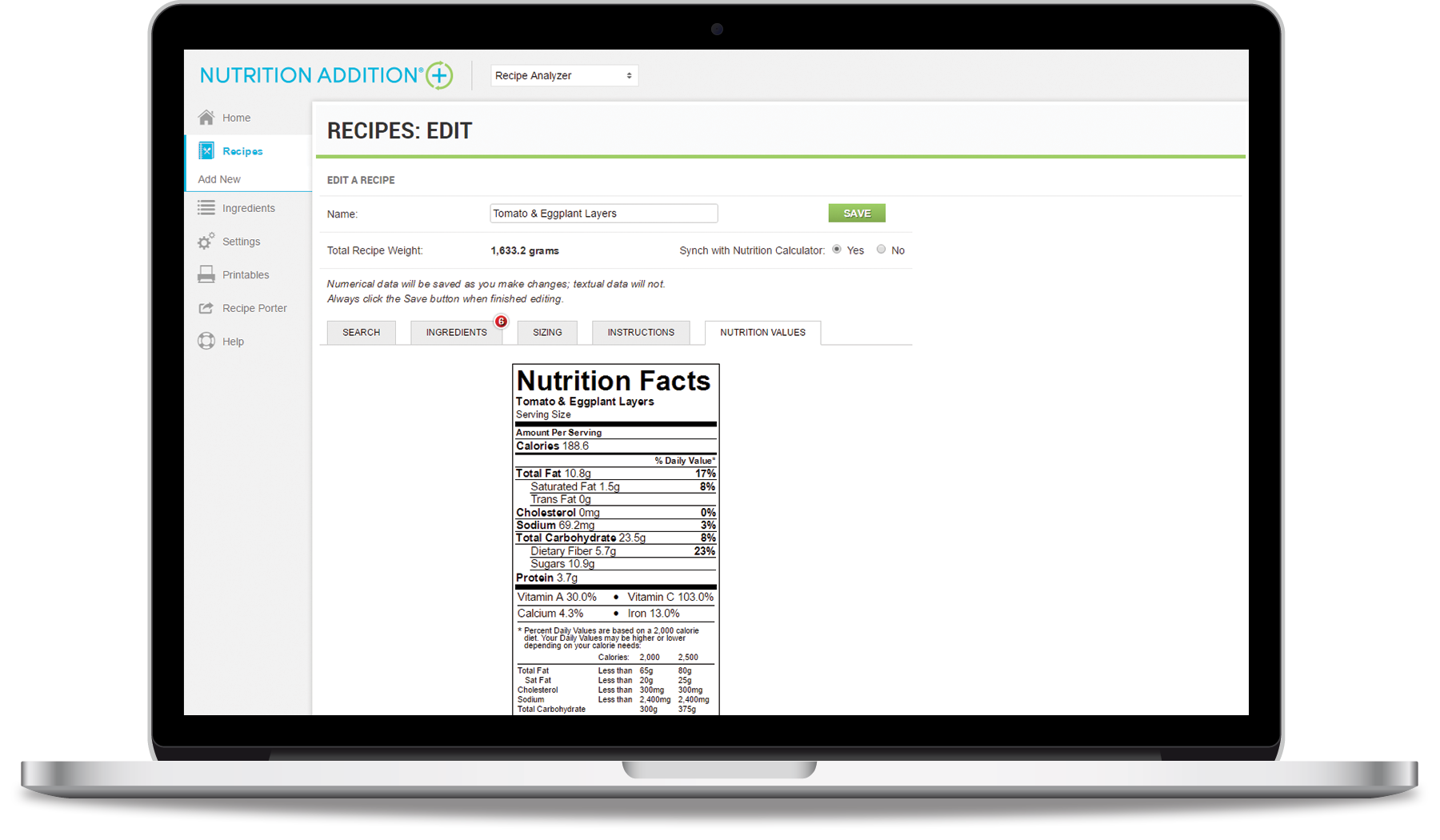 Ingredients
Utilize over 8,100 ingredients supplied by the USDA.
Custom Ingredients
Add your own custom ingredients for regional or cultural specialties.
Recipes as Ingredients
Use recipes as ingredients in other recipes to make the analysis easier to update.
Recipe Porter
Port recipes to the Nutrition Calculator to disseminate to your customers.