Overview
The Nutrition App brings the Nutrition Calculator to iOS and Android in a native app format. Available as a companion to the online Nutrition Calculator, the app is downloaded in Apple's App Store or through Google Play and installed on the user's device. Then the user can browse the nutritional data for any of the foods offered on your online Nutrition Calculator.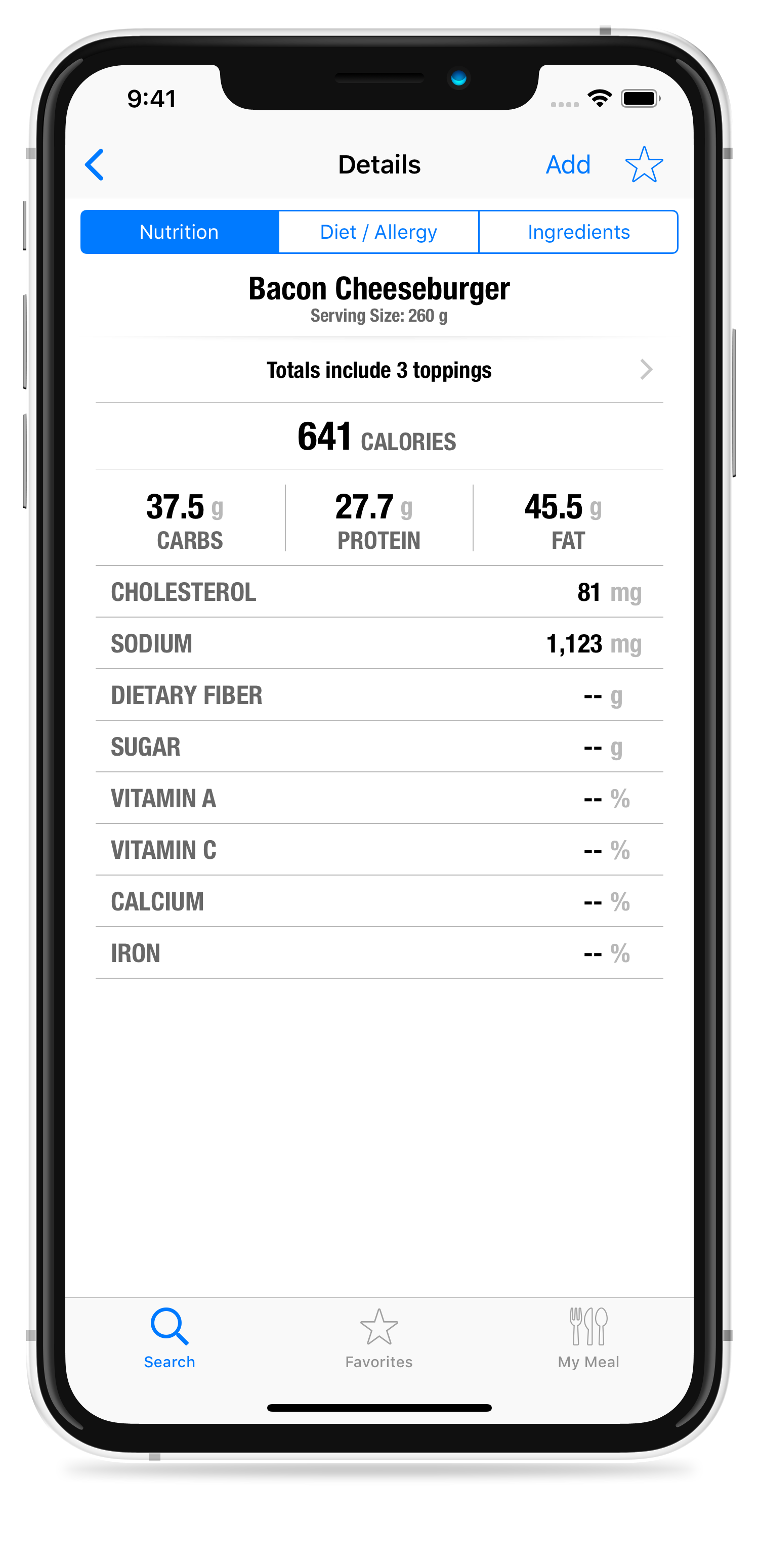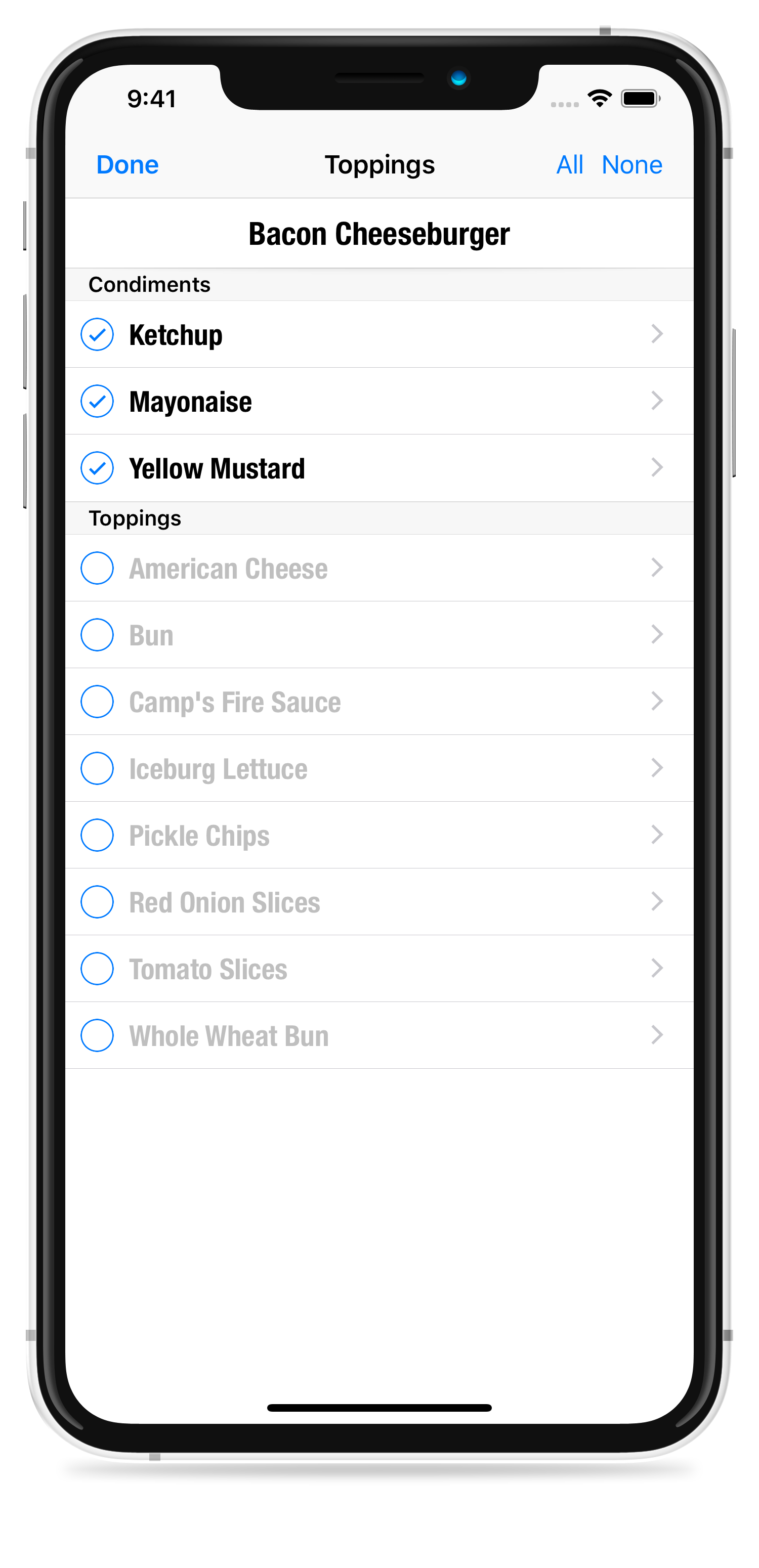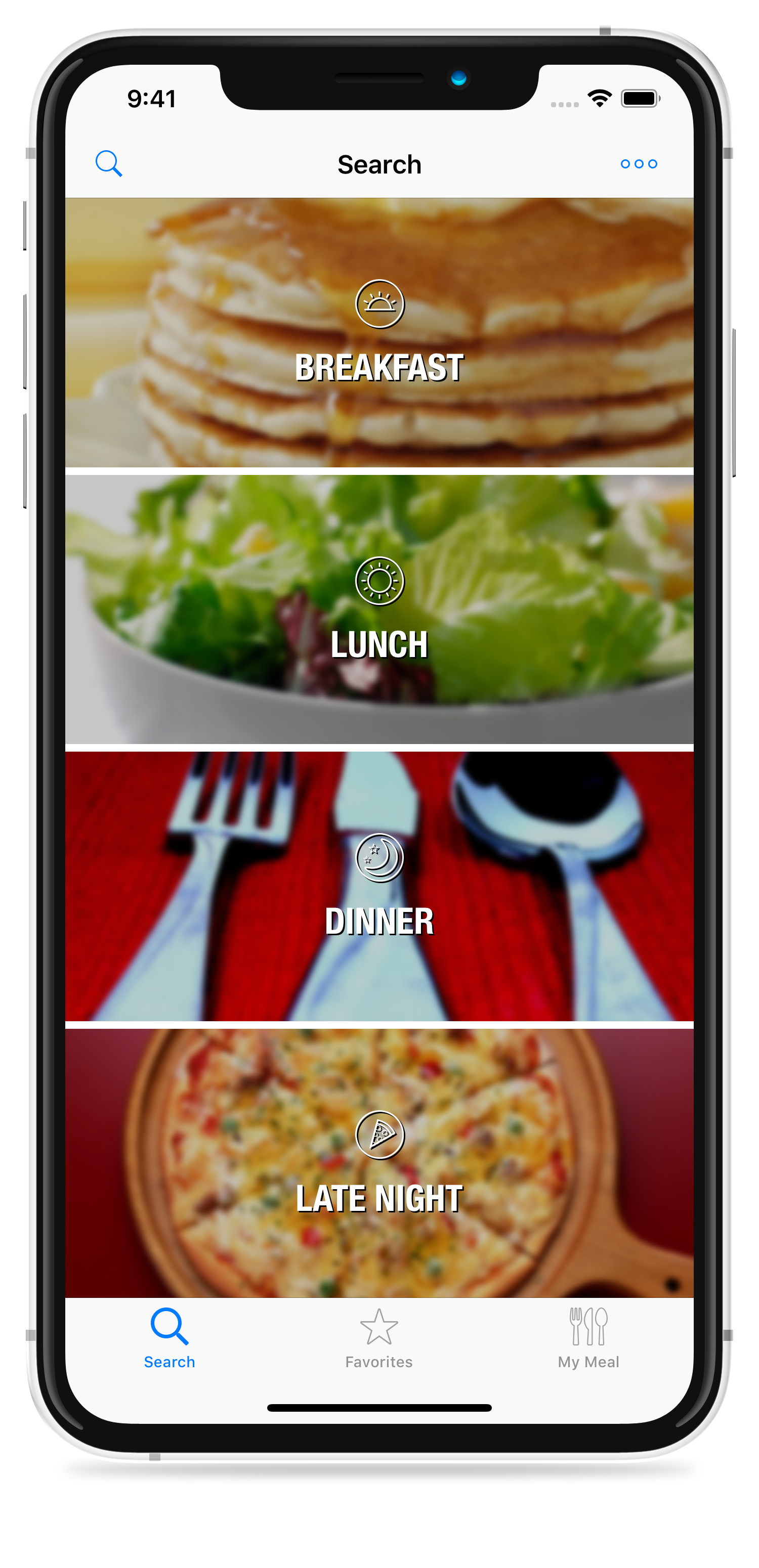 Search by Meal Time
Users can easily search for foods by mealtime within the Nutrition App.
Beginning with meal time (Breakfast, Lunch, Dinner or optional "fourth meal"), users drill down by restaurant or serving line, then to food groups, and finally to a list of foods.
From here, users select a food to review nutritional information, diet and allergy concerns, and ingredients if provided.
Search by Name
Users also have the ability to search for foods directly by name.
Searching by name yields results that contain the search query in any form (i.e., a search for "milk" returns results like "2% Milk," "Buttermilk Biscuit," and "Milk Chocolate").
As a bonus, the food details screen gives users the option to locate this food by displaying a list of restaurants or serving lines that offer this food at specific meal times.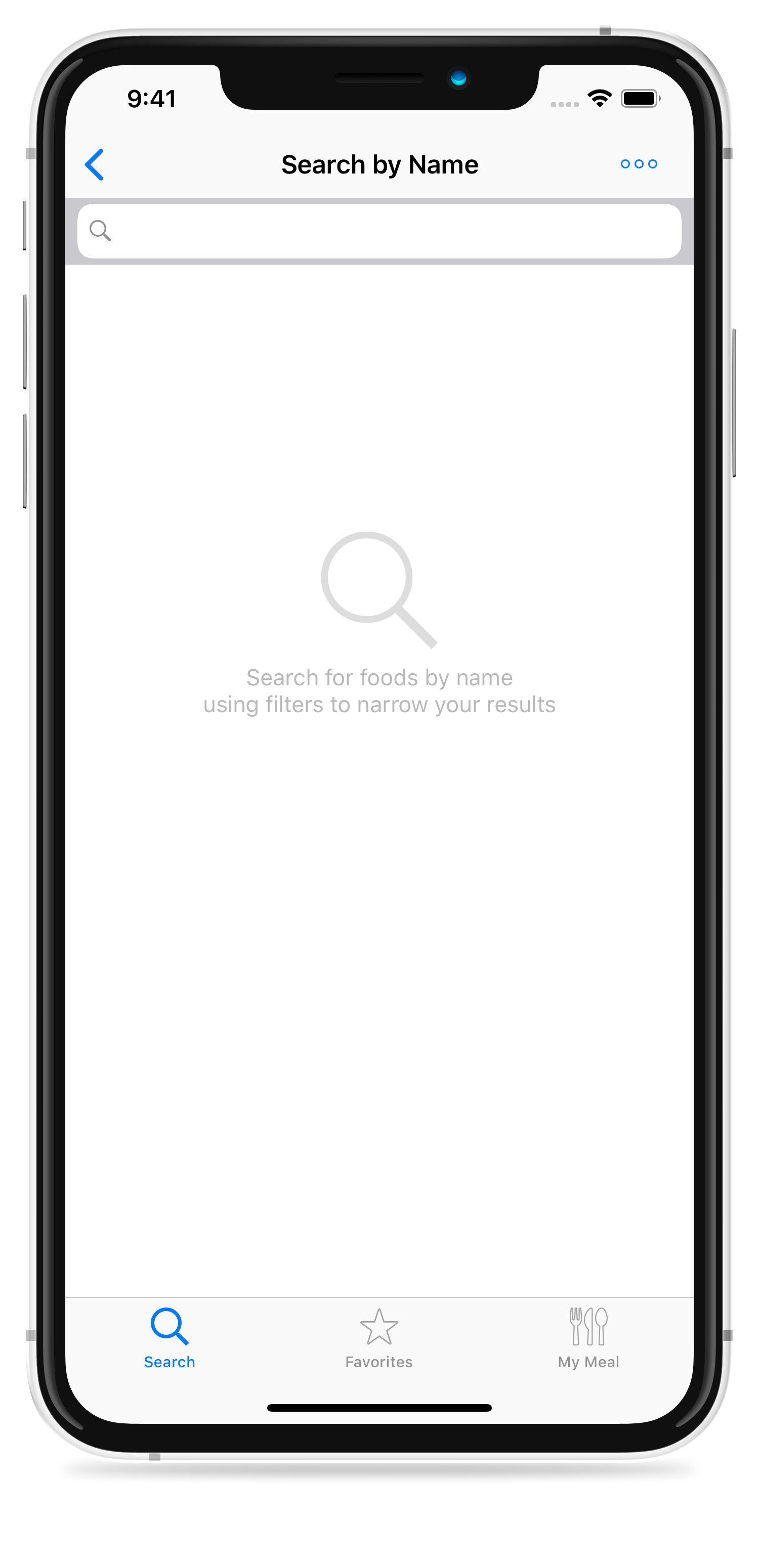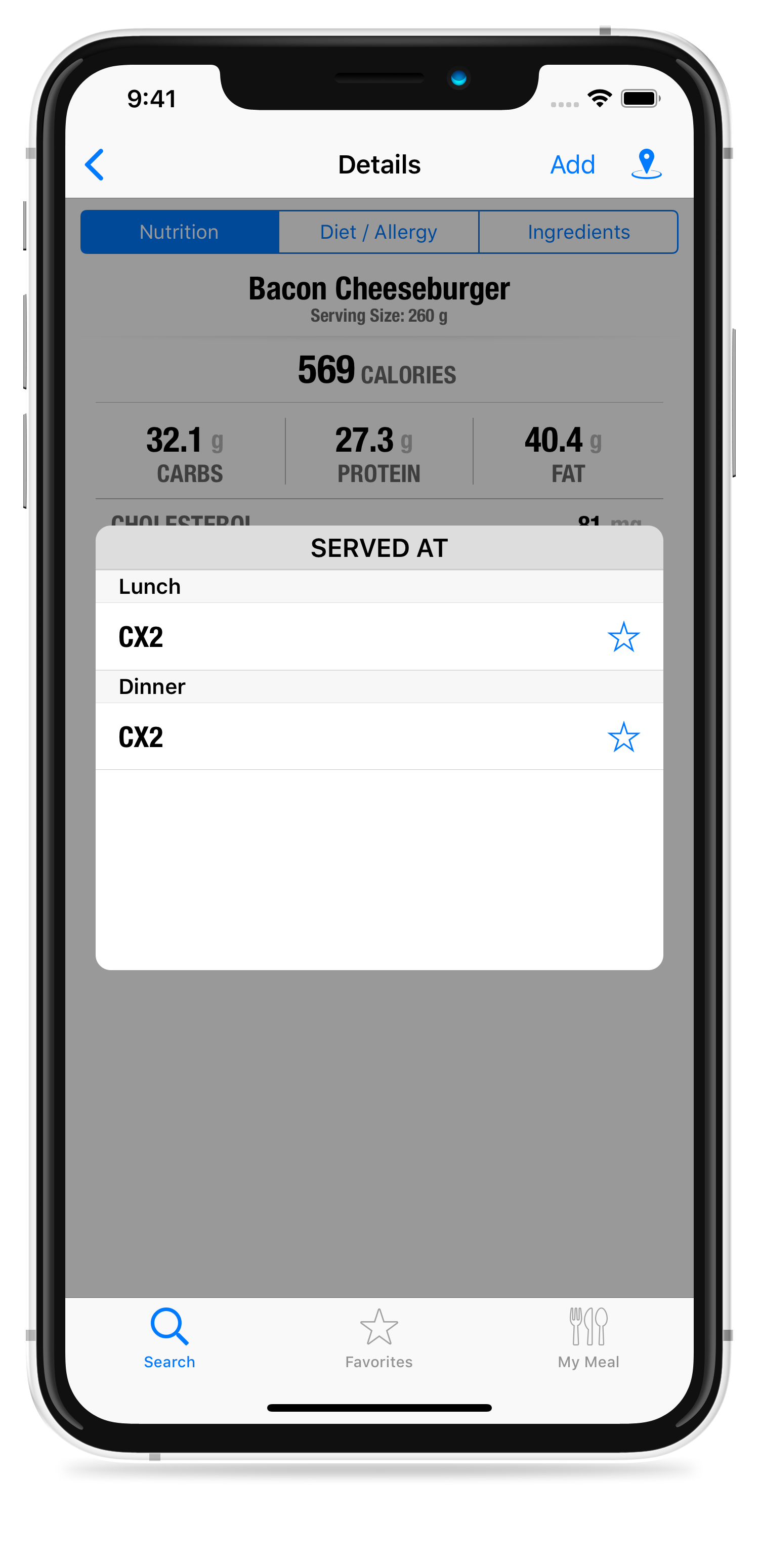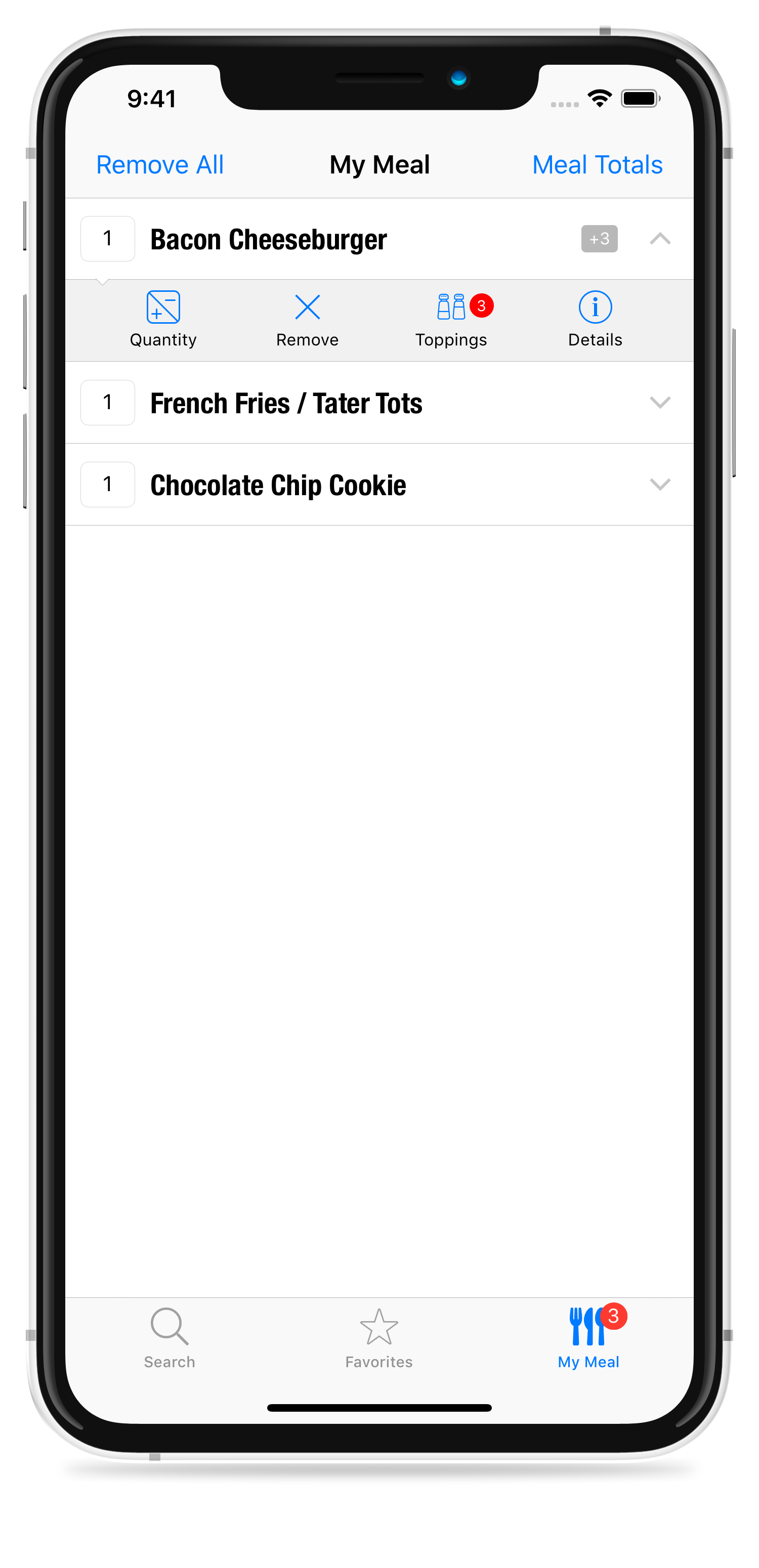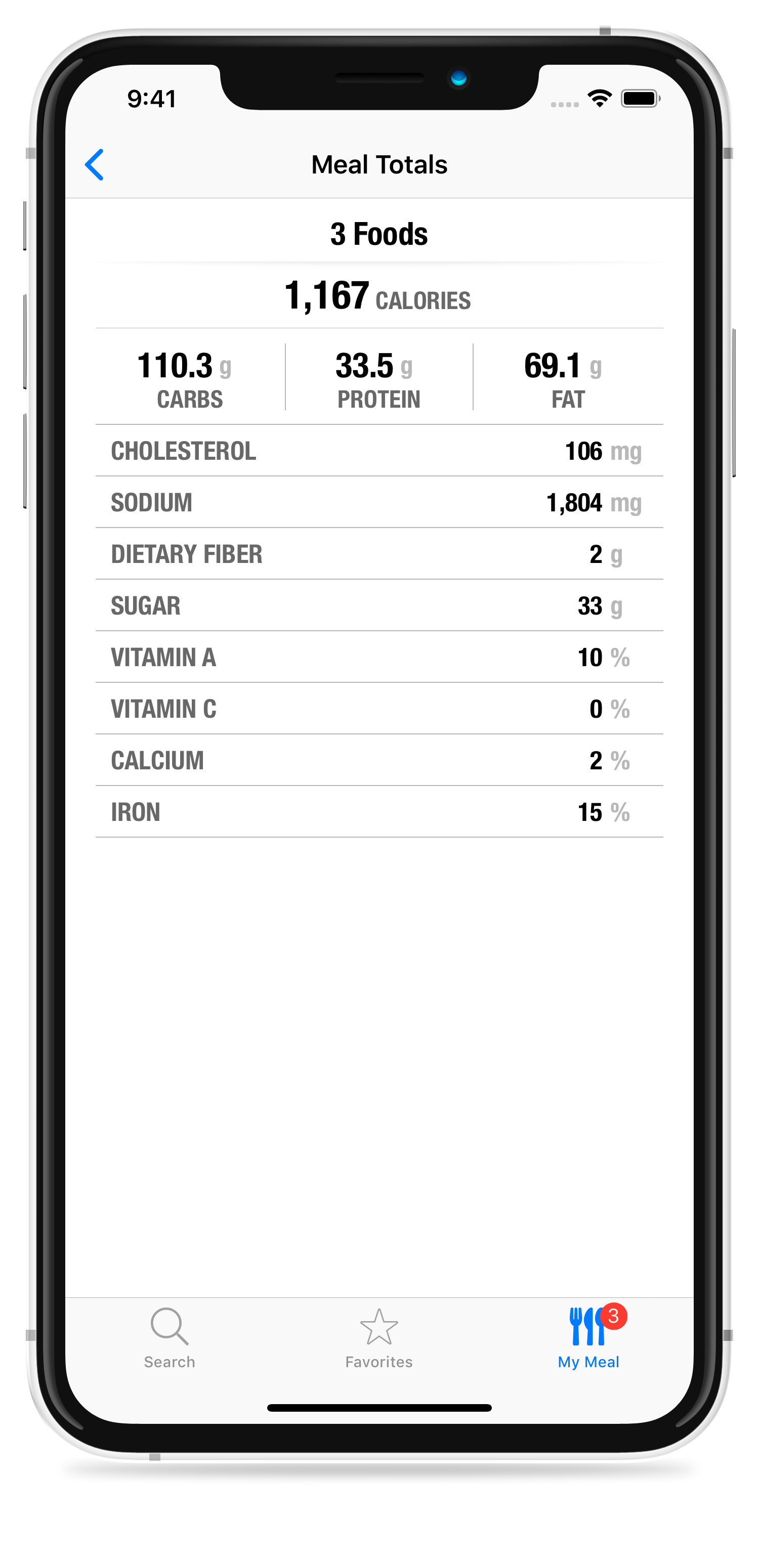 Build a Meal
The robust nature of the Nutrition App includes the ability to build a meal, customize foods' toppings and quantities, and review the entire meal's nutritional analysis on one screen.
Every food details screen gives users the ability to "Add" or "Remove" a food from their meal. Users may configure toppings and condiments before or after placing the food in their meal.
Users can create a list of favorite foods for quick future reference
Filters
At any point during a search, results can be filtered based on nutrient range or by diet and allergy concern.
Each search screen contains a three-dot icon to bring up the filters view. Here, users can restrict nutrients:
between 0 and 100 calories
at least 25 carbohydrates
Vegetarian: Yes
Soy: No
Plus users can create complex filters with multiple nutrient ranges and diet/allergy icon statuses.
Users can easily toggle the filters on and off with the switch at the top of the screen. All results are shown with disqualified foods grayed out.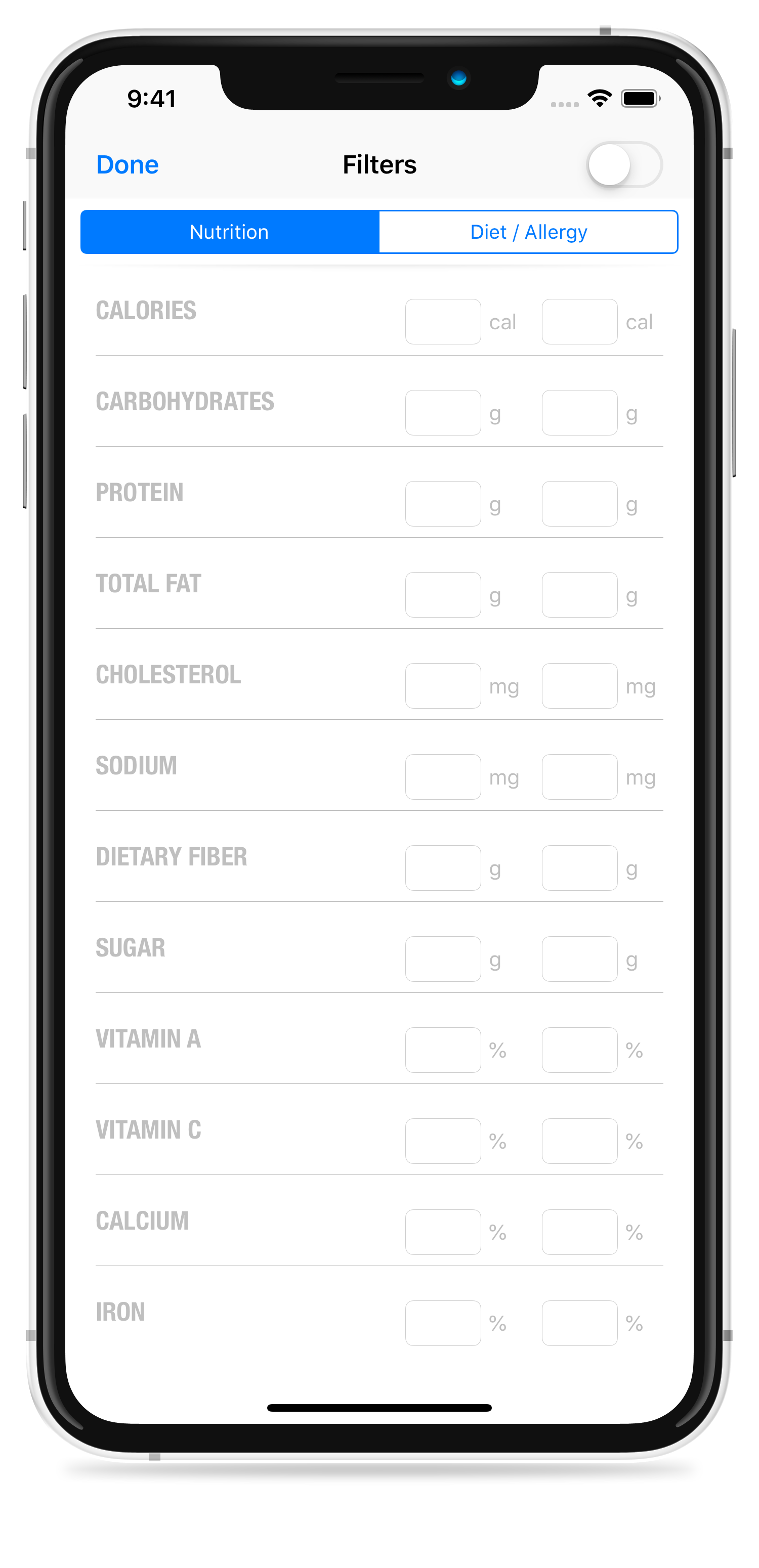 iPads & Tablets
The Nutrition App is natively designed for iPads and tablets. Made to look and function like the online Nutrition Calculator, the Nutrition App for larger devices takes advantage of the extra screen real estate.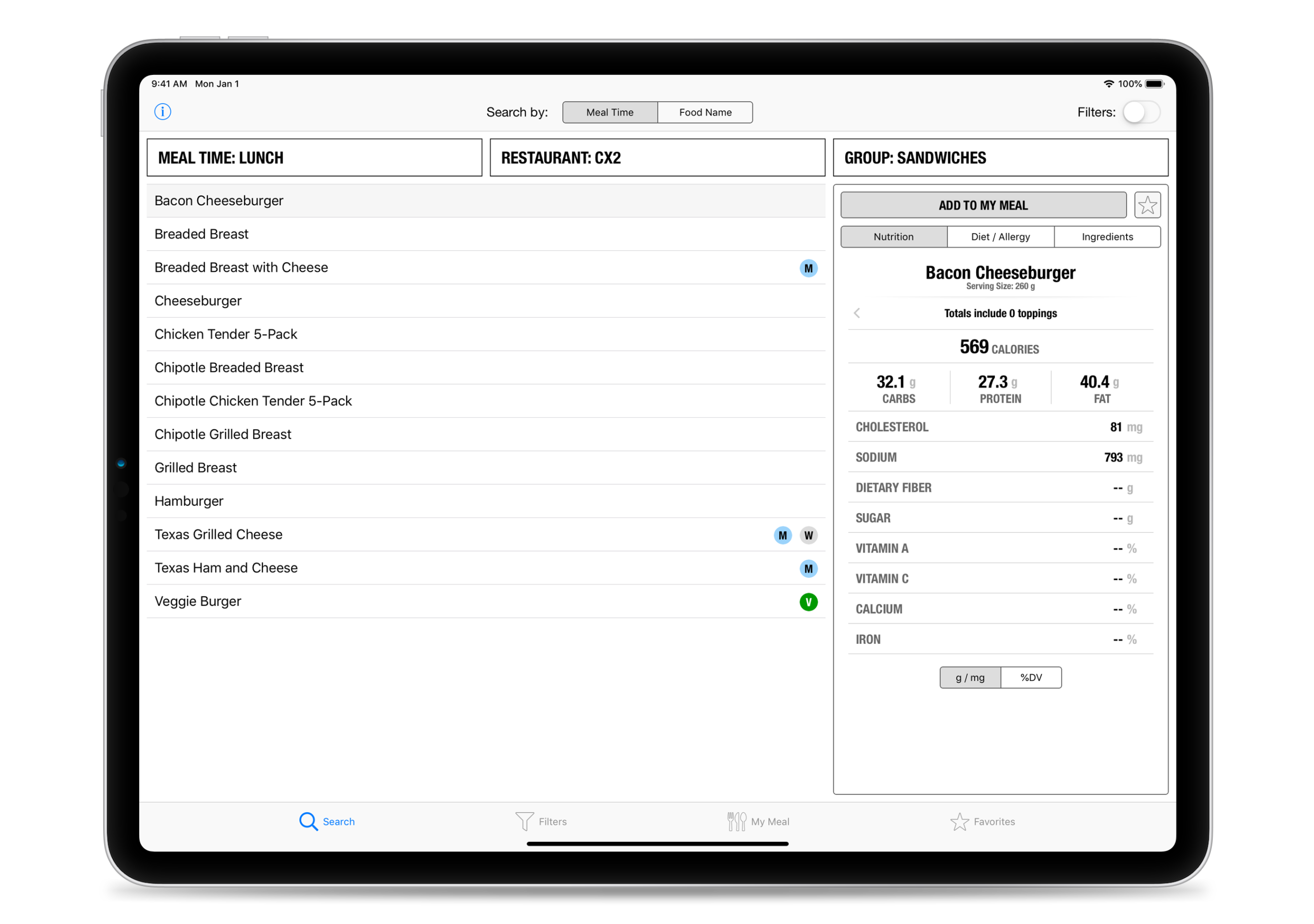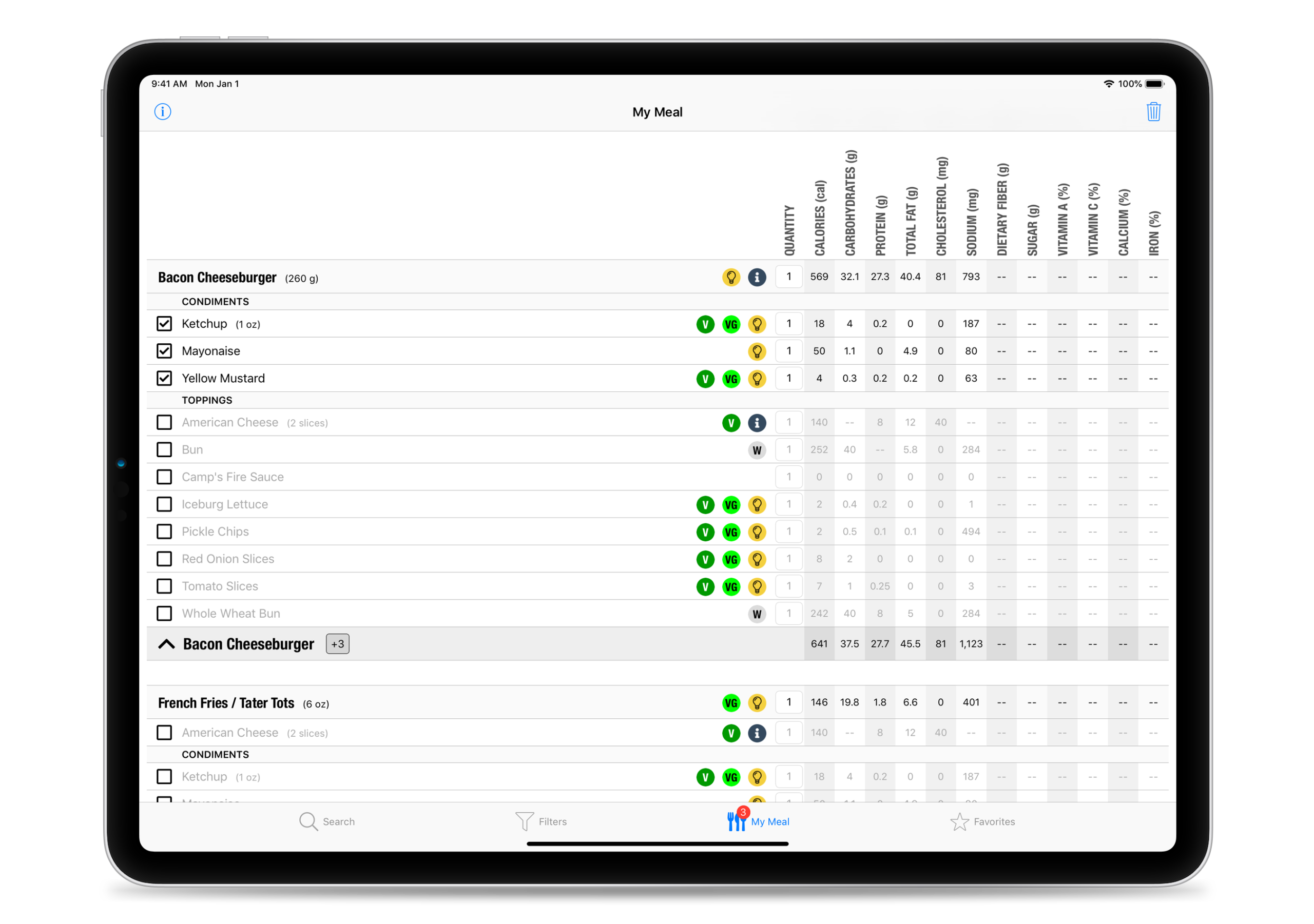 Download a version of the app to your phone or tablet
Turn the Nutrition App into a kiosk to run on an iPad in-unit. When run in kiosk mode, the Nutrition App allows users to search, filter, build, and review a meal, but eliminates the ability to favorite foods since it is being run in public.
A user can finish using the kiosk, and the app will reset itself after a specific period of time. And for users who want the app on their smart phone or tablet, kiosk mode offers QR codes users can scan with their phone or tablet camera to be taken directly to the the App Store or to Google Play.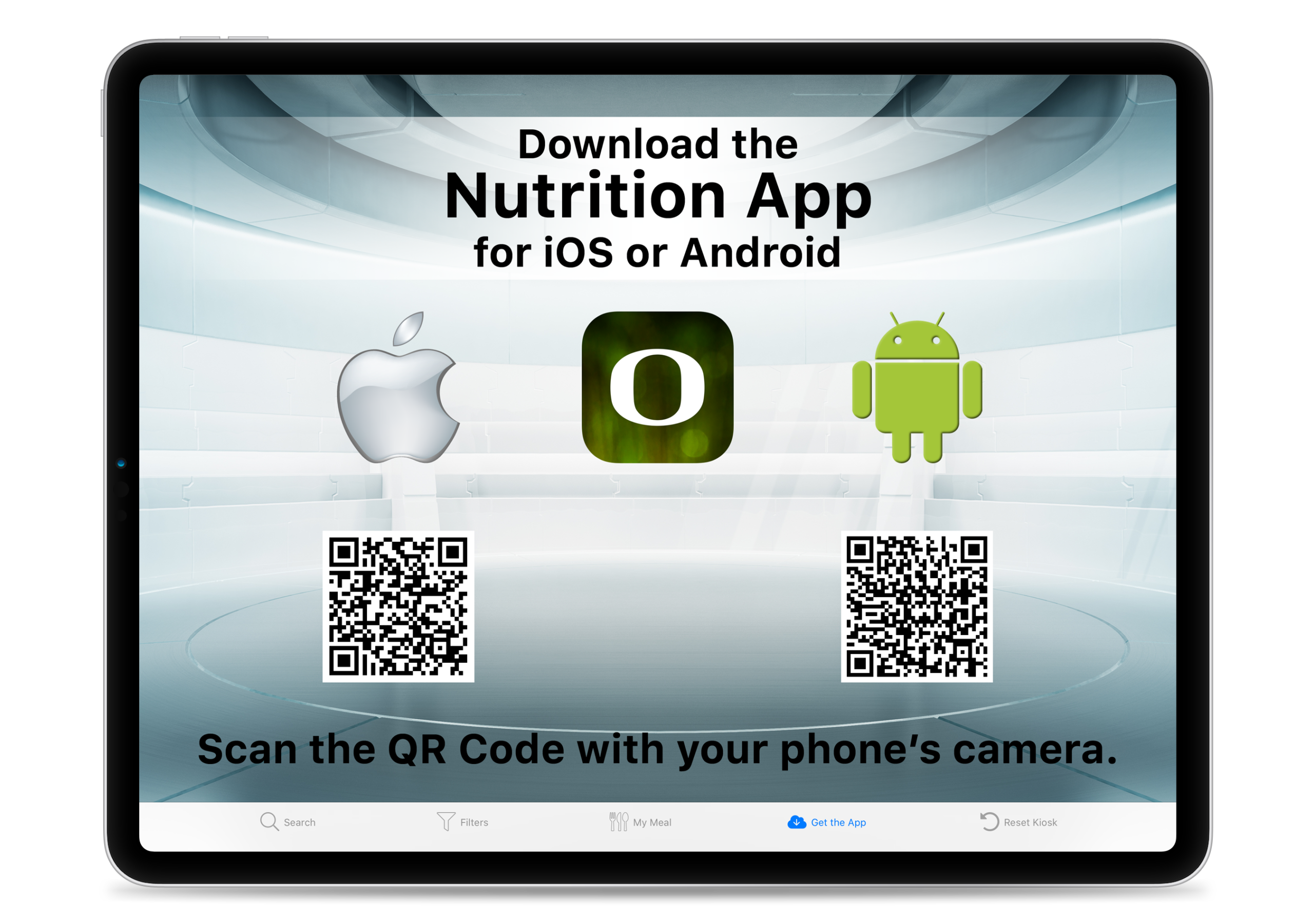 The Nutrition App allows you to customize a variety of areas within the app including the accent color (depicted as blue in the iOS screenshots), app icon, and launch screen.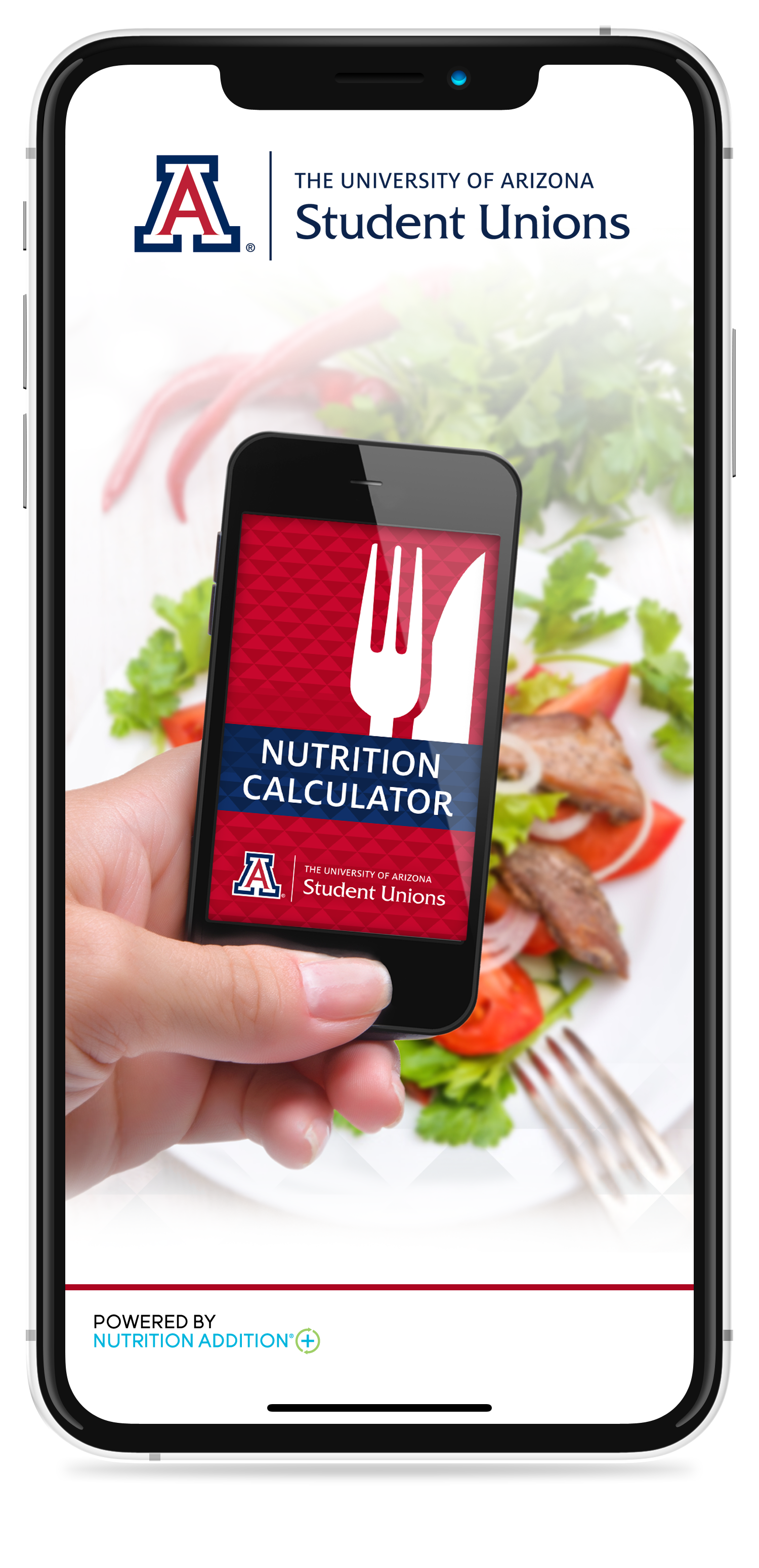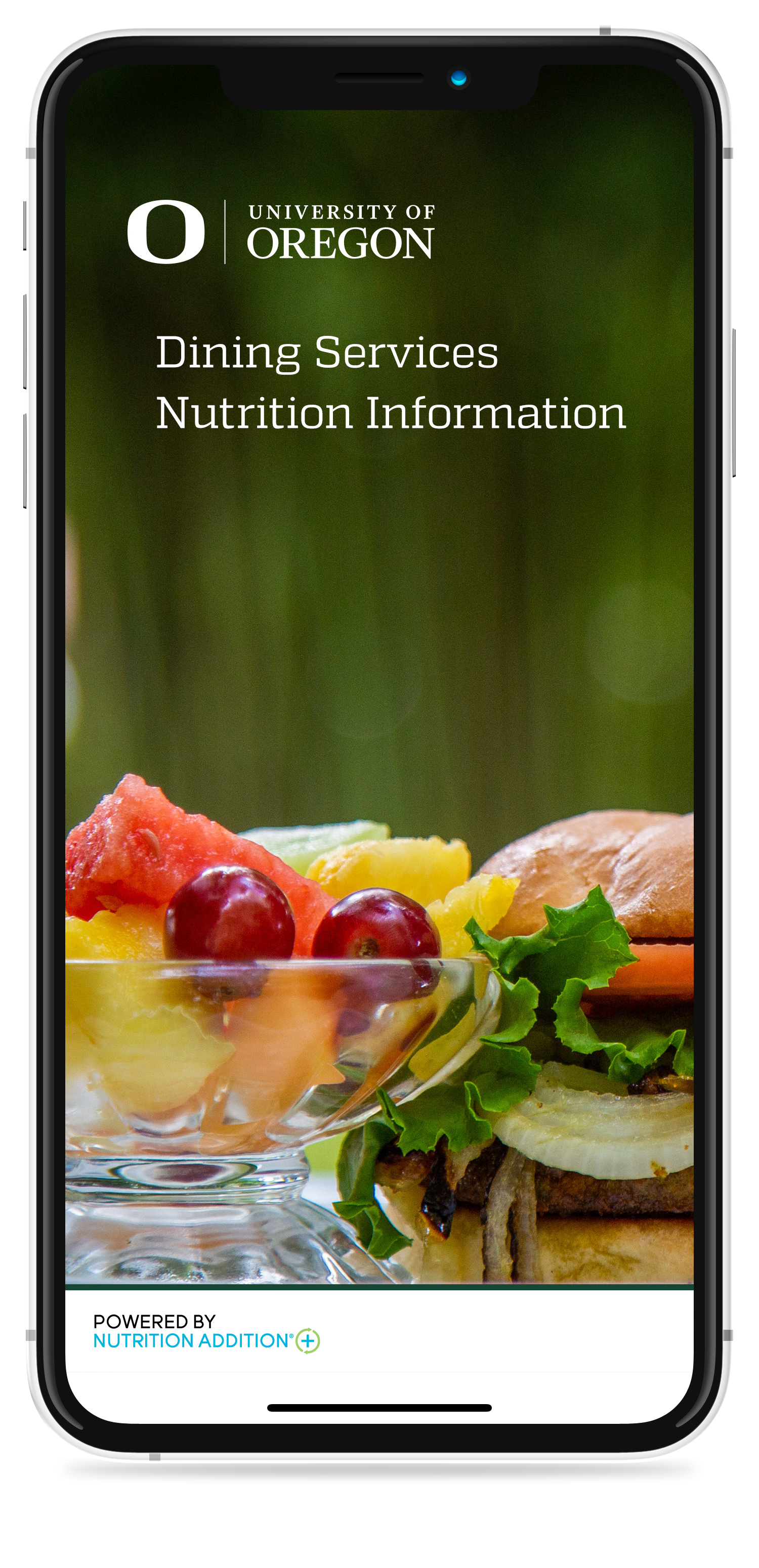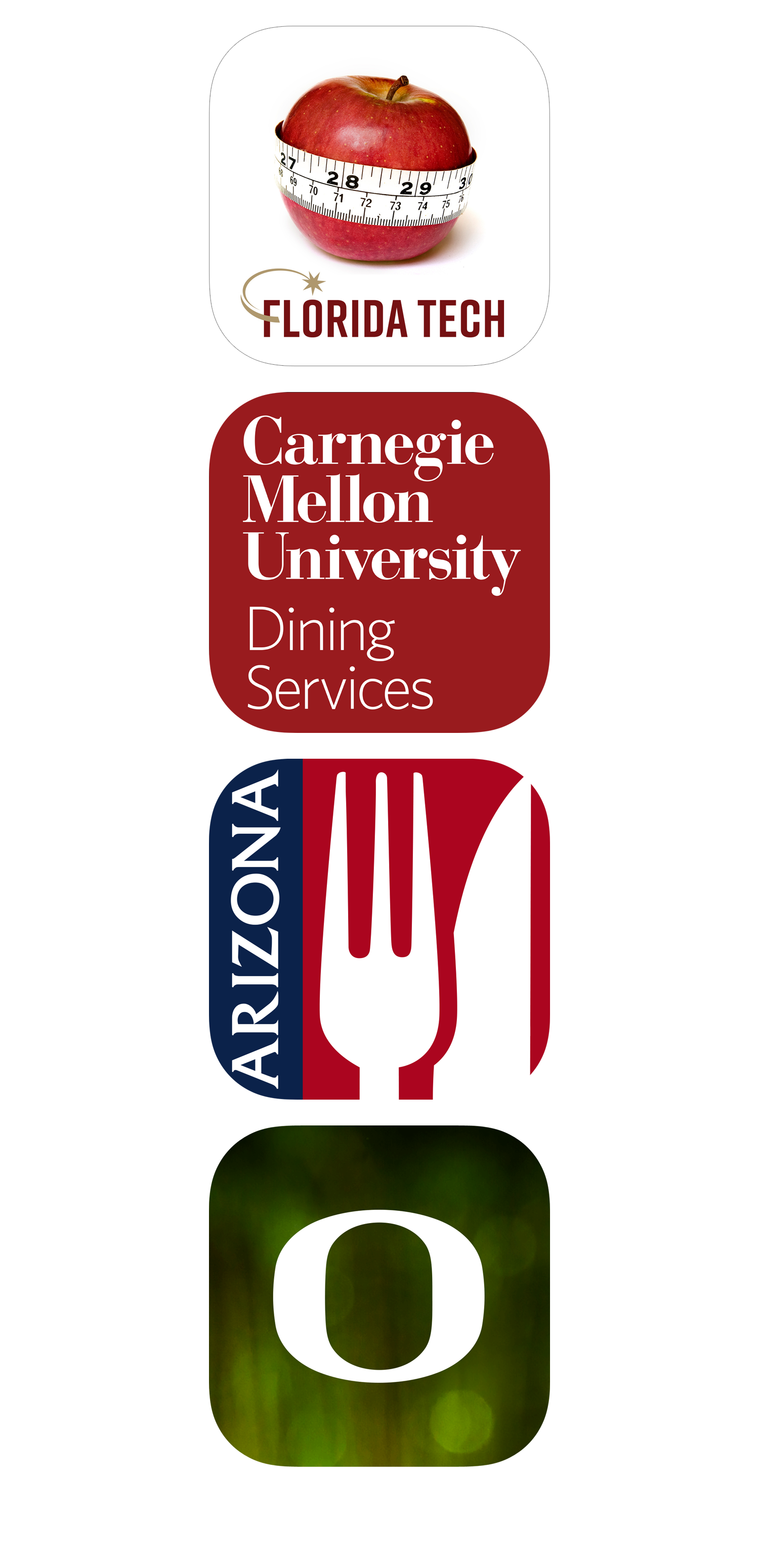 Requires: Nutrition Calculator